About us
---
Leiner & Wolff was founded in 2003 as a spin-off of European Media Laboratory, a research facility of the Klaus Tschira Foundation.
We develop a variety of custom software solutions. Our applications are all built on open standards. We have an international clientele from both the public and the private sector.
New software products are developed in close cooperation with the customer, whose requirements directly affect the development process.
All of our products are continuously enhanced and improved in close consultation with users and professionals in their respective fields.
For many of our clients, we host and maintain their applications on more than 30 servers located in a number of data centres. We have implemented robust measures and processes for strong IT security that meet the high requirements of our clients.
The foundation "Metropolregion Rhein-Neckar" recognized the company's innovative achievements by awarding its research and innovation award to Dr Richard Leiner and Rüdiger Wolff in 2006.
Memberships
---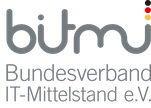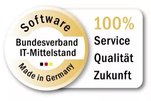 Customers from recent and past projects
---